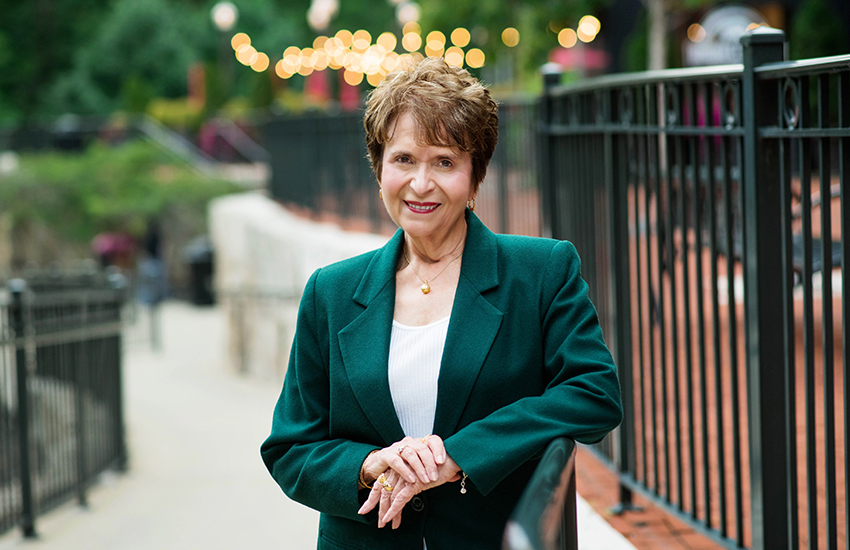 Tommie Radd, Ph.D.
Educational expert Dr. Tommie R. Radd is redefining the way schools worldwide develop teaching, guidance, and counseling programs; giving students greater odds of achieving life success.
In her book "Teaching and Counseling for Today's World Second Edition," Dr. Radd shares the basis of her work: the framework of a dynamic, time-tested guidance system shaped by more than 30 years of practice and research. Now, in the Grow With Guidance ® System Series, she offers detailed information needed to implement this framework for students.
Dr. Radd's team-integrated approach brings teachers, counselors, administrators, and families together to help students develop personal, emotional, behavioral, social, academic, and career skills to overcome today's biggest challenges. While the user-friendly Teaching and Counseling guide explains her system, The Grow With Guidance ® System Series shows educators how to:
address urgent issues such as school achievement and school violence with strategies that work.
implement the developmental, comprehensive system in schools with detailed skills plans for behavior management, self-talk/self-pictures, staff implementation, family involvement, and student curriculum.
focus the system for improved performance with instruments that help create a diagnostic curriculum, an inviting climate, and students' self-concepts as learners.
turn classrooms into system life labs in which students learn and apply critical life skills and learn ways to be their very best selves.
demonstrate long-term growth through the use of a 3-to 5- year plan and performance observation and evaluation strategies.
address urgent issues such as school achievement, school aggression and violence with strategies that work.
create inviting schools that foster maximum student success.
put her plan to work in preparing students to meet the challenges of the 21st century.
The innovative use of such a system in Pre-K-12 settings and beyond is what's been missing from education reform. The methods and results presented in both the Teaching and Counseling and the Grow With Guidance ® System Series books will enable educators to equip students with the skills they really need. These methods significantly change the way we think about and organize education.
For more than three decades, Dr. Radd, an educational and counseling strategist, has been finding solutions to important issues confronting students, teachers, school counselors, and administrators. She lectures and consults for school districts and education departments around the world, designing innovative programs to best meet their needs and is available for presentations as time permits. A former Professor of Counselor Education and Graduate Faculty Research Fellow, Dr. Radd holds a Doctorate in Elementary Education Curriculum and Instruction from the University of Akron. She is a licensed professional counselor holding National Board Certifications and numerous counseling, teaching, and administrative licenses and certifications.
Dr. Radd also heads up the financial division of the company.
View Dr. Radd's LinkedIn Profile