For decades, Dr. Radd has presented at conferences and traveled to serve on advisory boards or as an officer for different professional groups. These pictures give a small sample of some of those experiences. See Dr. Radd's vita for a complete list of the numerous conferences, presentations given and service to the profession.
2023
All Ohio Counseling Conference 2023
2021
Nicole from the Self Esteem Shop at the AOCC Conference 2021. Thanks for including GWG with your Shop!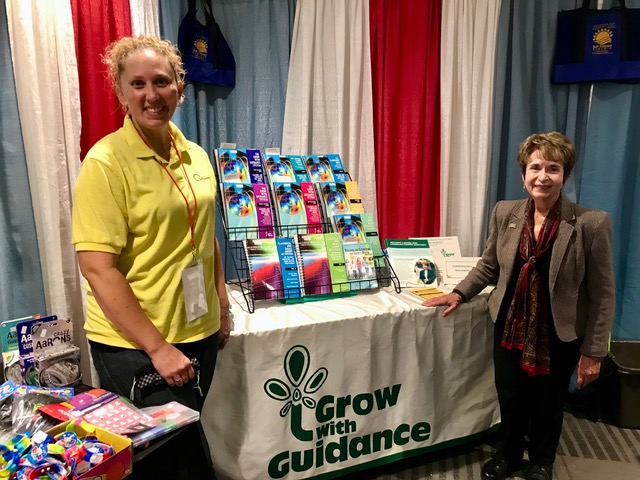 2020
Dr Radd meets with a former school counselor colleague at the Ohio Social Emotional Learning Summit in Columbus, Ohio, February 2020. This is the last in person conference of 2020 due to the pandemic.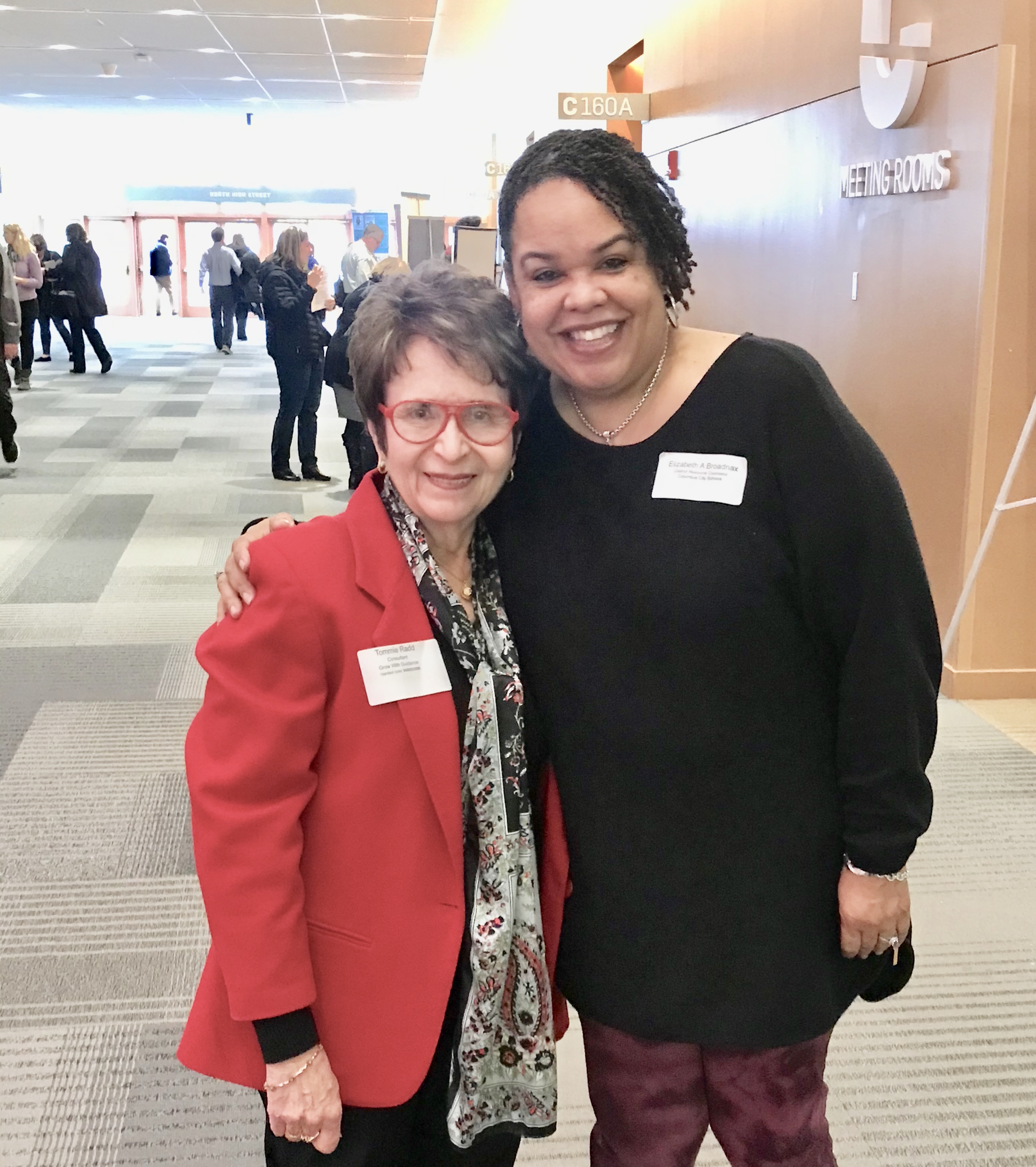 2019
IAIE Conference excursion pictures
IAIE Conference – Book signing after the presentation and book store
IAIE Conference Dinner Hosted by our IAIE professionals from Hong Kong, China and Macau
Lunch at Park Street Intermediate School Visit
It was great seeing Lawrence again at the IAIE Columbus Ohio conference since my visit to his school in 2005. He shared the photo from my visit. See the photo with Lawrence and a group of professionals at the school visit at Park Street Intermediate School. He took a special signed copy Teaching and Counseling for Today's World Second Edition for Principal Ada back home to Hong Kong. Can you find us in the 2005 photo???
2018
Dr. Radd at the Grow With Guidance Display inside the Journeys of Life at the 2018 AOCC Convention. Dr. Radd presented twice at the conference.
2017
In November, Dr. Tommie Radd gave a presentation called Anxiety: Practices and Strategies for a Systemic Solution at the AOCC Conference. Dr. Doris Coy was also in attendance.
Dr. Tommie Radd attends the "Break Every Chain" Human Trafficking and the Heroin Epidemic Conference with a member of the Grow with Guidance Team, Wanda Harewood Jones.
2016
A collection of photos from the AOCC 2016.
2015
Dr. Tommie Radd exchanges books with Congressman Tim Ryan.
2012
Dr. Radd gives the keynote address during the ASEAN Learners Success Invitational Education Conference in Bangkok, Thailand. November 2012.
2011
Dr. Radd with students during an IAIE conference school visit in Lexington, Kentucky in 2011.
2010
Dr. Radd, a member of the IAIE Board of Trustees, congratulates a 2010 Inviting School Award winner at the conference in Columbus, Ohio.
Dr. Radd with Dr. Pat Schwallie-Giddis, President of NCDA, and Dr. Norm Gysbers during conference activities in San Francisco, California, summer 2010.
2009
A program with Dr. Piper and other members of the Ohio Chapter of IAIE, Fall 2009.
2008
2008 IAIE World Conference in Chicago, Illinois.
2007
Dave Chapman, IAIE Executive Director, with Dr. Radd and colleagues from Thailand and Indiana relaxing at the IAIE 2007 conference in Georgetown, Kentucky.
2006
Dr. Radd with Dr. Ray Fulton, chairperson of the William Stafford Leadership Award Committee. The award was presented to Dr. Radd at the IAIE Conference in Asheville, North Carolina. September 2006.
2005
Dr. Radd being welcomed to Ramkhamhaeng University in Bangkok, Thailand, by the president of the university along with other Ramkhamhaeng professors. There she taught at the Principles and Theories of Educational Administration, The Institute of International Studies – Ramkhamhaeng University, an Educational Leadership Graduate Course, Invitational Leadership, in their Graduate Program in July and August 2005. Dr. Radd also hosted two-day professional workshop, Inviting Student Success.
Dr. Radd with Thai colleagues at the IAIE Conference in Hong Kong. September 2005.