First Professorship Established in Ohio University's Department of Counseling and Higher Education
October 6, 2020
Author: Nick Henthorn, BSJ '21
Originally published by Ohio University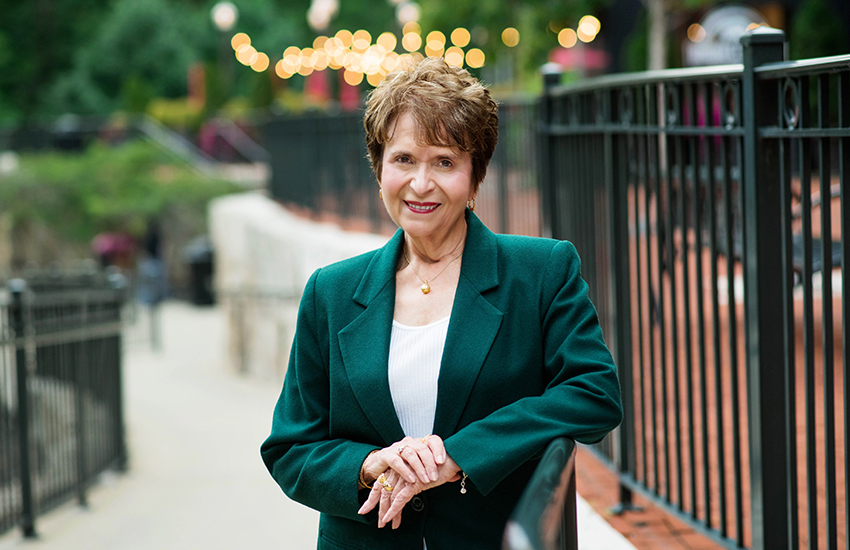 Ohio University's Gladys W. and David H. Patton College of Education is proud to announce the Department of Counseling and Higher Education's first-ever endowed professorship, established by Dr. Tommie Radd, a forward-thinking educational leader and researcher whose Educational Systems Model is redefining the way schools prepare students for lifelong success.
The Dr. Tommie Radd Professorship in School Counselor Education will provide annual research funding and other financial support and intellectual property to the Department of Counseling and Higher Education faculty member who holds the professorship. This support will allow Radd's scholarly work to be integrated into the curriculum of the Patton College where it can be expanded, enhanced and incorporated into research and other academic areas of the University, and shared with families and school systems.
"Over the course of my career, I have found the colleagues at Ohio University with whom I have worked and gotten to know to be exceptional," Radd said. "Through the collegial relationships we have established, I have come to understand that these are colleagues who not only value the work I have done to improve our educational system, but are committed to the same goals. My hope is that together we can have a bigger impact on schools both near and far from Ohio University."
Radd, who resides in Gahanna, Ohio, has spent the past 40 years teaching, counseling and leading in schools. She has lectured and consulted for school districts and education departments around the world. A former professor of counselor education and graduate faculty research fellow at the University of Nebraska at Omaha, Radd has invested 35-plus years of research into developing her Educational Systems Model. The framework of that model uses a team-integrated approach that brings teachers, counselors, administrators and families together to help students develop personal, emotional, behavioral, social, academic and career skills that will position them for success throughout life.
"I am pleased that Dr. Radd has shared her legacy with the Patton College," said Dean Renèe A. Middleton. "Her professorship and her life's work in counselor education will enrich the education and professional careers of our students, making a lasting impact that can't be measured."
For Radd, her life's work and this professorship are all about expanding the possibilities for all students by helping them build a broad base of skills, starting from the very beginning of their educational journeys.
"This is the beginning of building a legacy at the Patton College of Education that will advance and expand the work I have done to improve the way educational systems serve students and the greater society," Radd said, crediting her mother, Sophia Radd, for the tremendous support she's provided over the years. "School counselors, providing leadership using a systems process, are an essential part of our long-term success. I am proud to be contributing to the mission of the Patton College, knowing that long after I am gone they will continue to help children and schools and, in the process, make our world a better place."